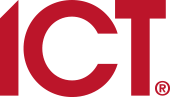 ---
Using proprietary or closed distribution systems ultimately limit your options and ability to choose the right partner to work with you. Choice means competition, value and service which equals savings.

---
Fire Alarm & Elevator emergency phone monitoring
Fire Alarm Monitoring using DVACS (dedicated voice attenuated circuits) or supervised lines is coming to an end. Almost all fire alarm monitoring was done using this technology. ULC (Underwriters Laboratories of Canada) specified that a simultaneous signal sent over phone lines and wireless would be an acceptable alternative to DVACS. Early adopters, chose alarm companies and paid as much as $2000 to convert the technology. Now, security companies will perform the conversion for as little as $750. Those early adopters have 2G wireless technology (like the cellular telephones) and will shortly need to upgrade. The projected cost should be around $300, but the incumbents are charging $500 and more.

---
CCTV Installation, Maintenance and retrieval
CCTV Systems are being switched out for high definition analog systems or digital systems. Choosing the right digital system based on the right protocols is critical for future proofing. A 10 to 15 year strategy for camera systems is now down to a 5 to 7 year strategy and choosing the right platform is more important than ever, as the existence of a camera system means the assumption of responsibility and liability. Most new technology enables notification when cameras stop working. This value add ensures that you get maximum performance while not exposing your company to liability.

---
Access Control Systems
Card access systems have long evolved beyond the modernization of mechanical keys. The original benefits of time and attendance have now been upgraded to new innovative strategies. Integration with building environmental systems has the potential to offer energy savings during quiet hours. The integration with on-site vending machines provides convenience to the employee and new metrics for the employer to harvest and capitalize on potentially increasing productivity. Another innovation is the introduction of destination dispatch, integration with elevator modernization, improving elevator performance thereby creating an improvement in the tenant employee user experience within the building.

Whether you are upgrading an old system or sourcing a new card access system, Trust 1 Security can deliver to you a measureable return on investment to help you achieve your objectives.

---
Business Intrusion alert systems
The card access system manufacturer, Mirtech technologies, "exited the market". They manufactured and installed closed architecture systems. They sold many systems in their day and these legacy systems will need to be replaced as parts break. Mirtech used Indala card readers and access cards. In direct discussions with HID, the owners of the Indala readers and cards, we were able to confirm that the Indala security protocols would be released to the distribution channel. We then confirmed with one of North American's largest card access system manufacturers, Kantech, that they would be able to replace the Mirtech backbone and work with the Indala systems. For the properties that had this equipment installed, this is an order of magnitude shift of $75,000 dollars down to $15,000 in adjusting for this change in market conditions (costing dependent upon specifics).
Preventative Maintenance check list:
When was the last time your contact list with the monitoring company was updated?
Do they use passwords to validate/authenticate the person they are speaking with?
Does the existing monitoring company record all conversations when an event has occurred?
Does the monitoring company provide you with event reports in a timely manner? Do they have your email account information?
Do you have a zone list, with detailed descriptions of each piece of equipment on the security system. Examples: motion detectors, door contacts, magnetic locks, tamper switches, etc.
Are all your security cameras labelled when they present on the monitor or are they simply numbered?
Is all of your security cameras working? Are they dirty?
Can you see images clearly at night – IR vision?
When was the last time you viewed any playback on the recording appliance? If tested, how far back can your view? One day? One week? One month?
Is they quality of the playback images clear and concise? Is the timelines of the playback smooth or jumpy – how many frames per second are you recording?
When was the last time your system was cleaned?
Do you have lost cards? Are they removed from the system?
When was the last time you backed up the hard drive of the card access system?
How many schedules exist within your card access system?
Do you have separate schedules for tenants that are no longer in the building?
Where are the spare access cards stored when they have not been programed into the system?
Who performs the programming of the access cards?
When was the last time the administrative password was changed?
Have you ever performed an audit of the reporting?
How many times has a lost de-activated access card attempted to gain access?
How old is your card access system?
When was the last time the operating system for the computer was updated?
What version of the card access system are you operating? Is there a new version?